This Graceful Angel is the perfect gift for the person who could use inspiration, peace and love. It could be for yourself.
It could be for yourself.Dichroic glass, iridescent wings, baroque flowing glass and vertigo glass make this work of art "one of a kind" and elegant to hang in your home or office.
A must have work of art.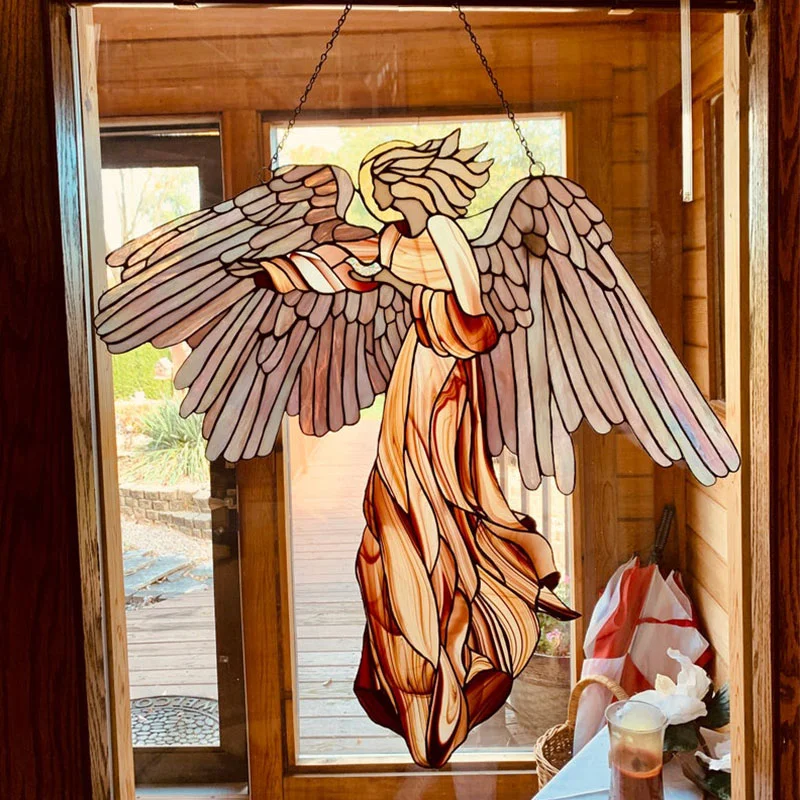 It is a free standing work of art, very unusual. It is very strong because reinforcement has been woven throughout the piece.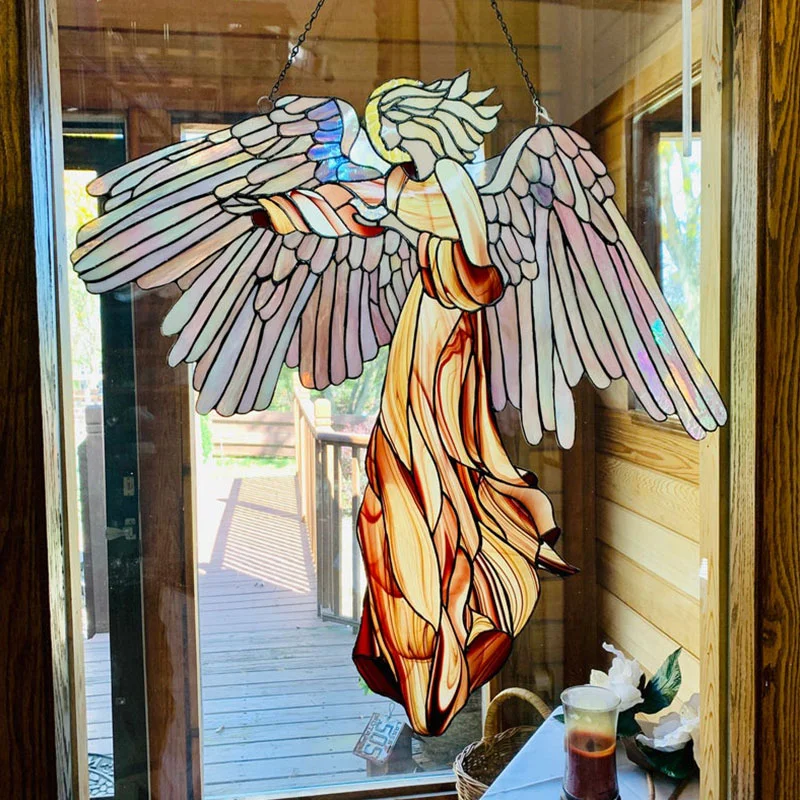 Keep reminding you of blessings. This transparent glass angel decoration will bring sparkling colors on the front of the door, window, and hanging door rail to illuminate any room. The exquisite halo, hanging stars and elegant wings also add joy and tranquility to the busiest days. Although this unique gift is small in size, it reflects the wonder and uniqueness of the holiday.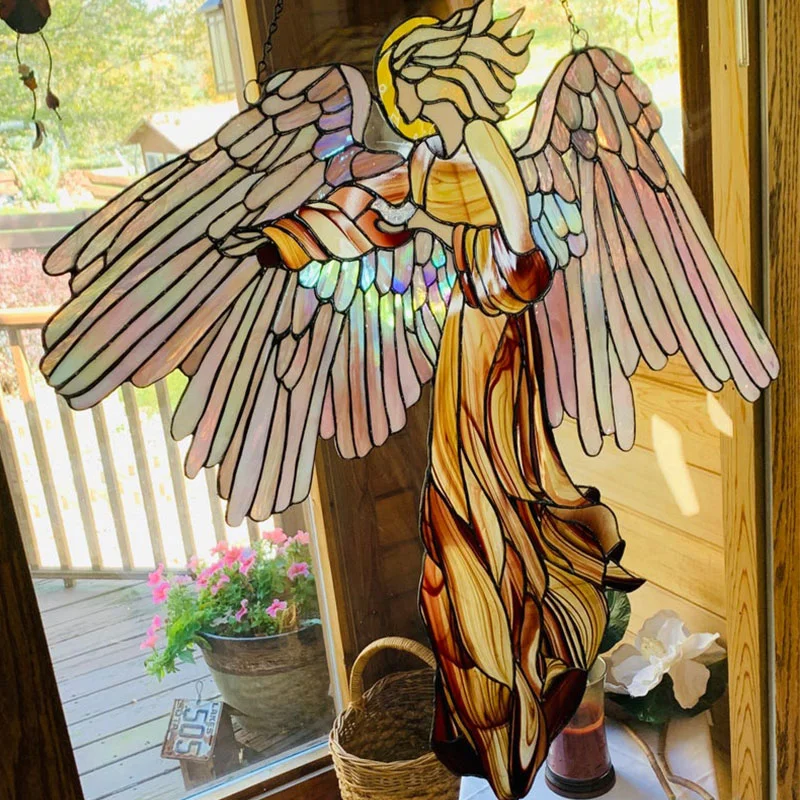 The dove of peace represents a symbol of peace, and an angel brings a symbol of hope and protection. Just like a mother, it has been protecting you and warming the whole family!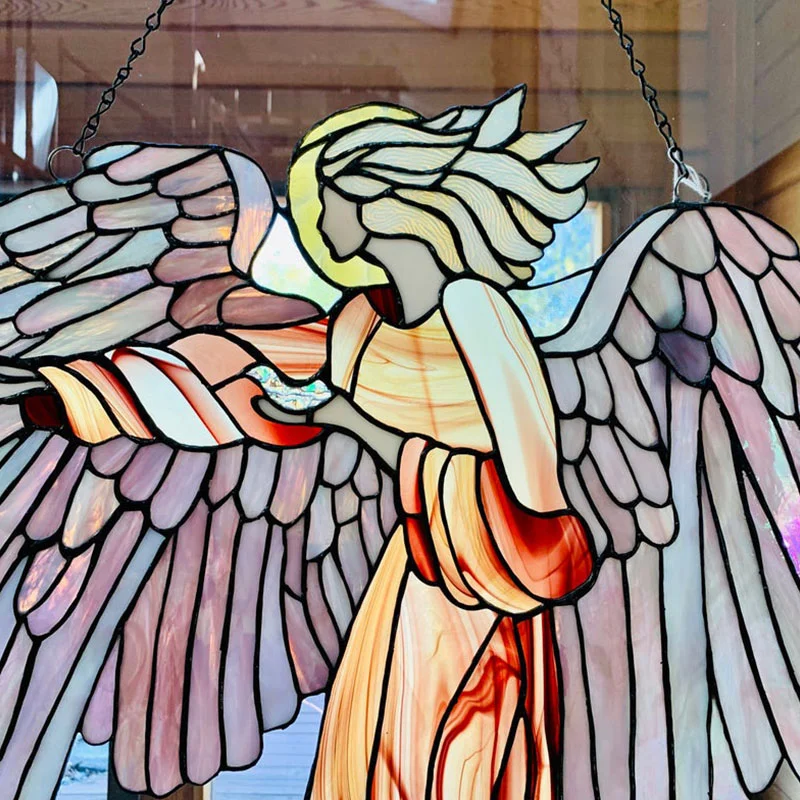 High-quality stained glass, which means your buy will last.
🌸 Hand-cut and selected glass pieces provide the best arrangement. This suncatcher can even be the centerpiece of your decor.
Size:H:14", W:13"
👍 One-of-a-kind art—so your display is unique, which means your room will be special only to you.
🔎 Attention to Detail with every suncatcher. Each display is a work of art—Bring conversation wherever it hangs.
👑 The traditional Tiffany Method used means your suncatcher is repairable. Your suncatcher will last and last.