Our folding book lamp is made of environmentally friendly white maple wood material and uses laser cutting technology to ensure that bending will not damage the lamp.
This book lamp that with creative ways to display will take you into a whole new lighting world.open the books, lamp shimmer immediately lit for each page, and then gently close, it will go out quietly.
It's a soft, illuminating light you can use anywhere. Create a cozy atmosphere.
Suit for night light, bedside lamps, samll table lamps, decorative lamps, wall lamps, wall lights, pendant lights, etc. Order this unique and special gift to surprise your beloved Women, your wife, girlfriend or daughter.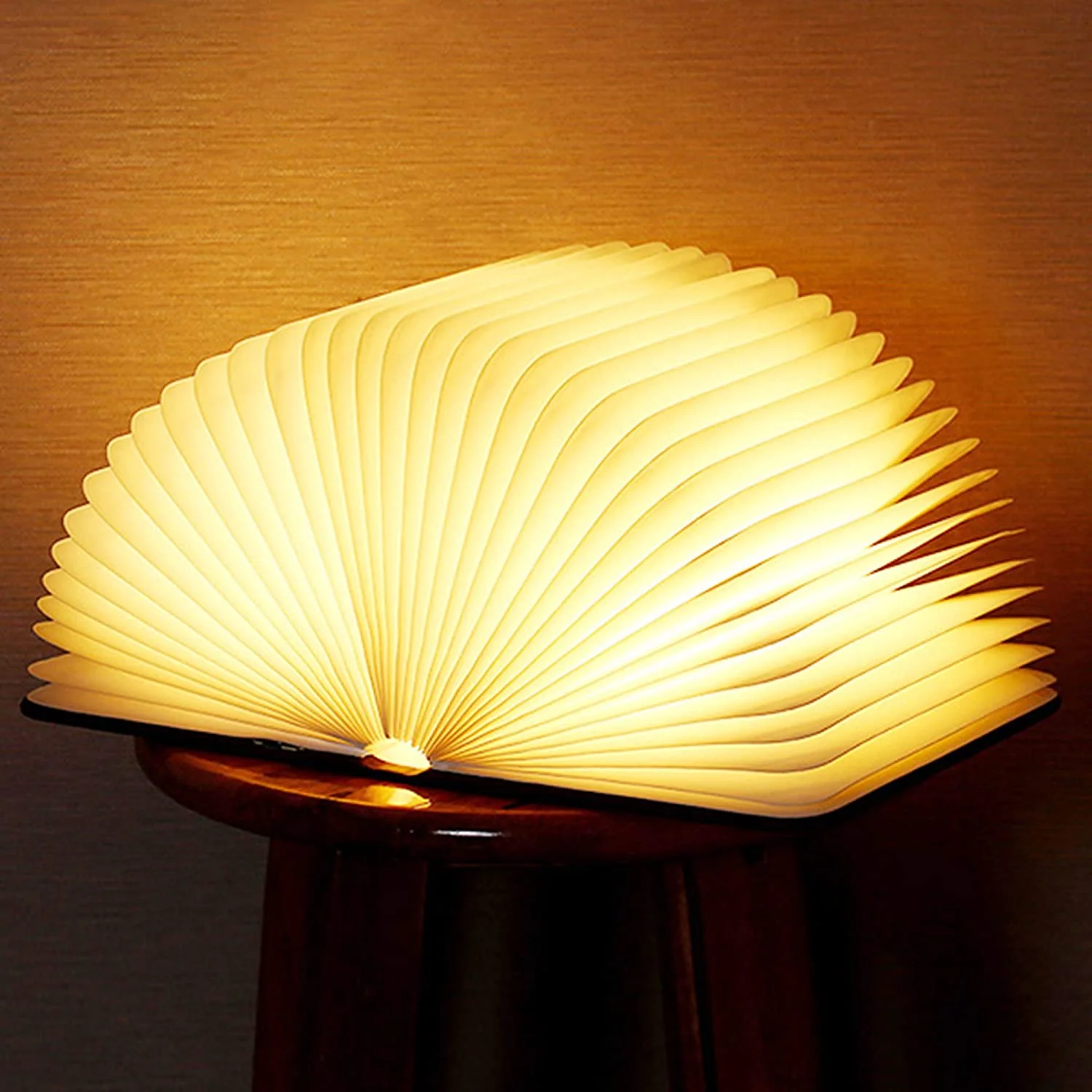 ❤ A Creative Gift for Your lover:
1.You can write your expression of love for him/her in the book lamp.
2.It can be given to her (him) as a Valentine's Day gift. Used to confess to your lover/the person you like.
3.Can give her/him as an anniversary gift between you.
4.A birthday gift you can give to your family(your wife/sister/mother/father/kids).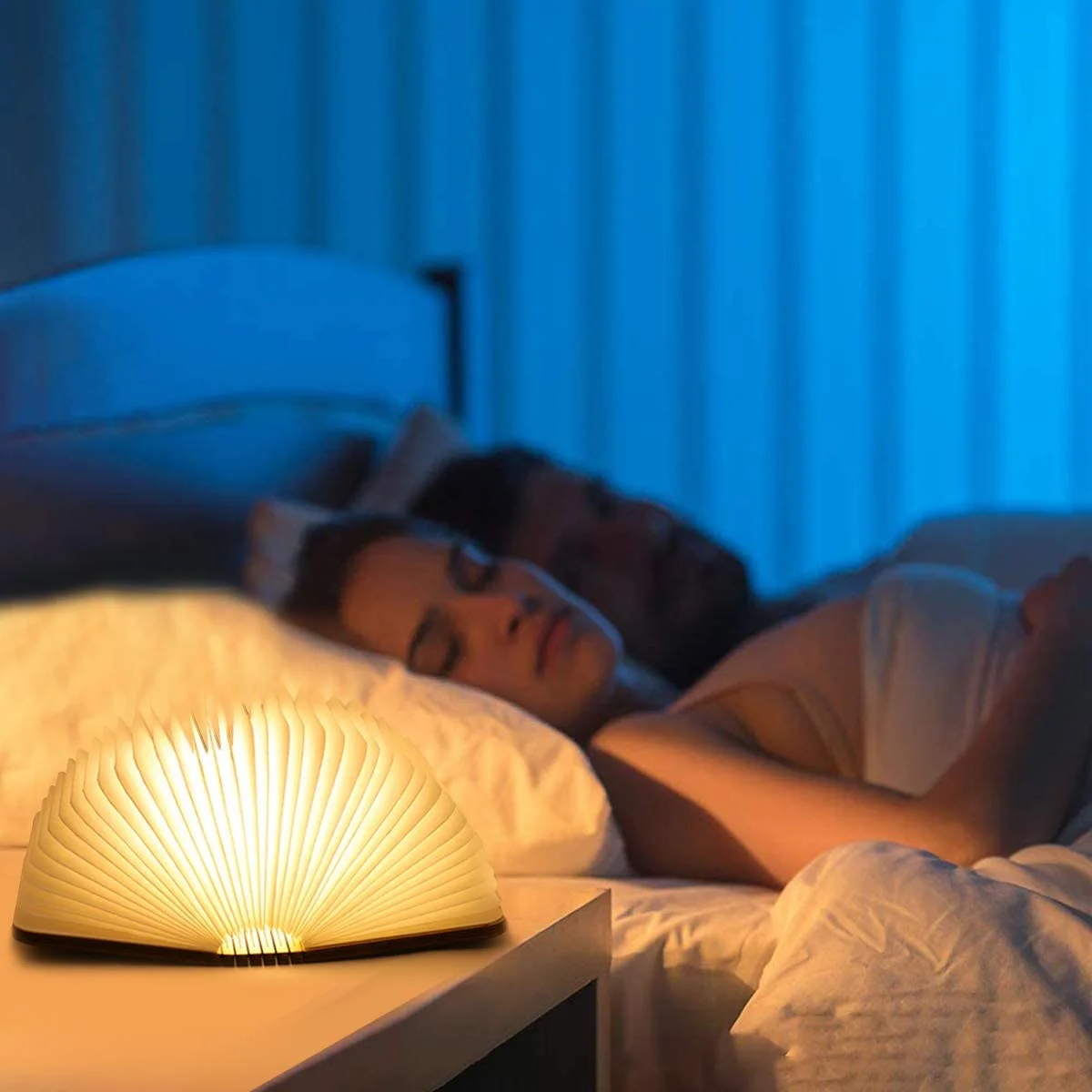 It is made of safe, durable, water-resistant Tyvek paper and high-quality white maple wood. The desk lamp book rotates 360 degrees. The wooden book lamp is not ordinary paper like the book, it is tear-resistant, so you don't have to worry about it being easily damaged!
It uses a magnet design to lock it in place. Both the top cover and the bottom cover have powerful magnets, which can make the book into a circle and a semicircle. It can be placed on a table or desk as a reading lamp, or it can be glued to a refrigerator or a magnetic wall as a night light.
8 color upgrades: red, dark yellow, blue, green, light blue, purple, warm yellow, warm white, manual change and automatic gradient mode. The size of the USB wooden book light is 12×9×2.5 cm (4.72" x 3.54" x 1"). The compact book light can be carried around and can work without power supply.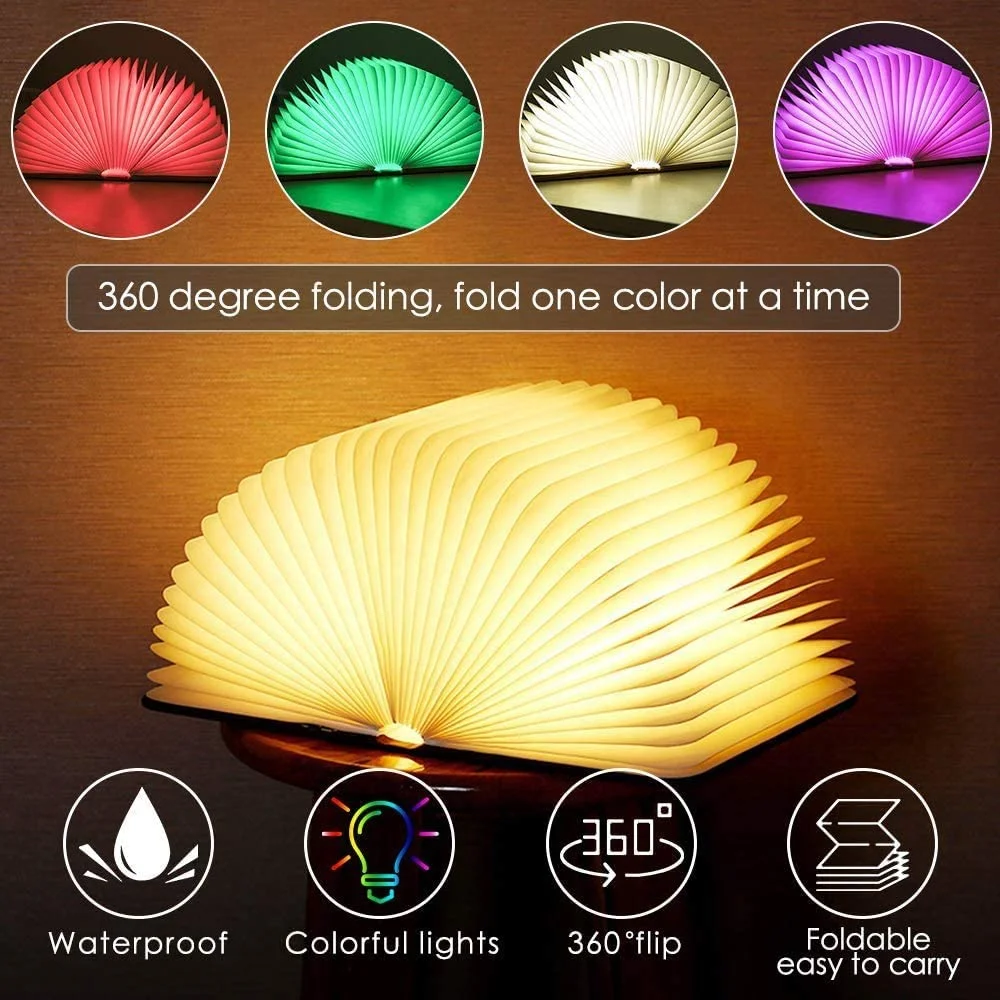 The foldable book lamp can work for 8 hours after charging for 2 hours. Charge it by connecting the power cord to the USB port of the computer or mobile power adapter. 2000 mAh high-capacity battery, overcharge protection. Work is safer and more stable, including USB, without plug.
It can be used as atmosphere lamp, table lamp, floor lamp, wall lamp, night lamp, pendant lamp, outdoor lamp, emergency lamp, etc. The warm yellow light provides a great help for people to fall asleep. It is also an ideal gift for children, parents or friends, especially on special days such as Christmas, Valentine's Day or Thanksgiving.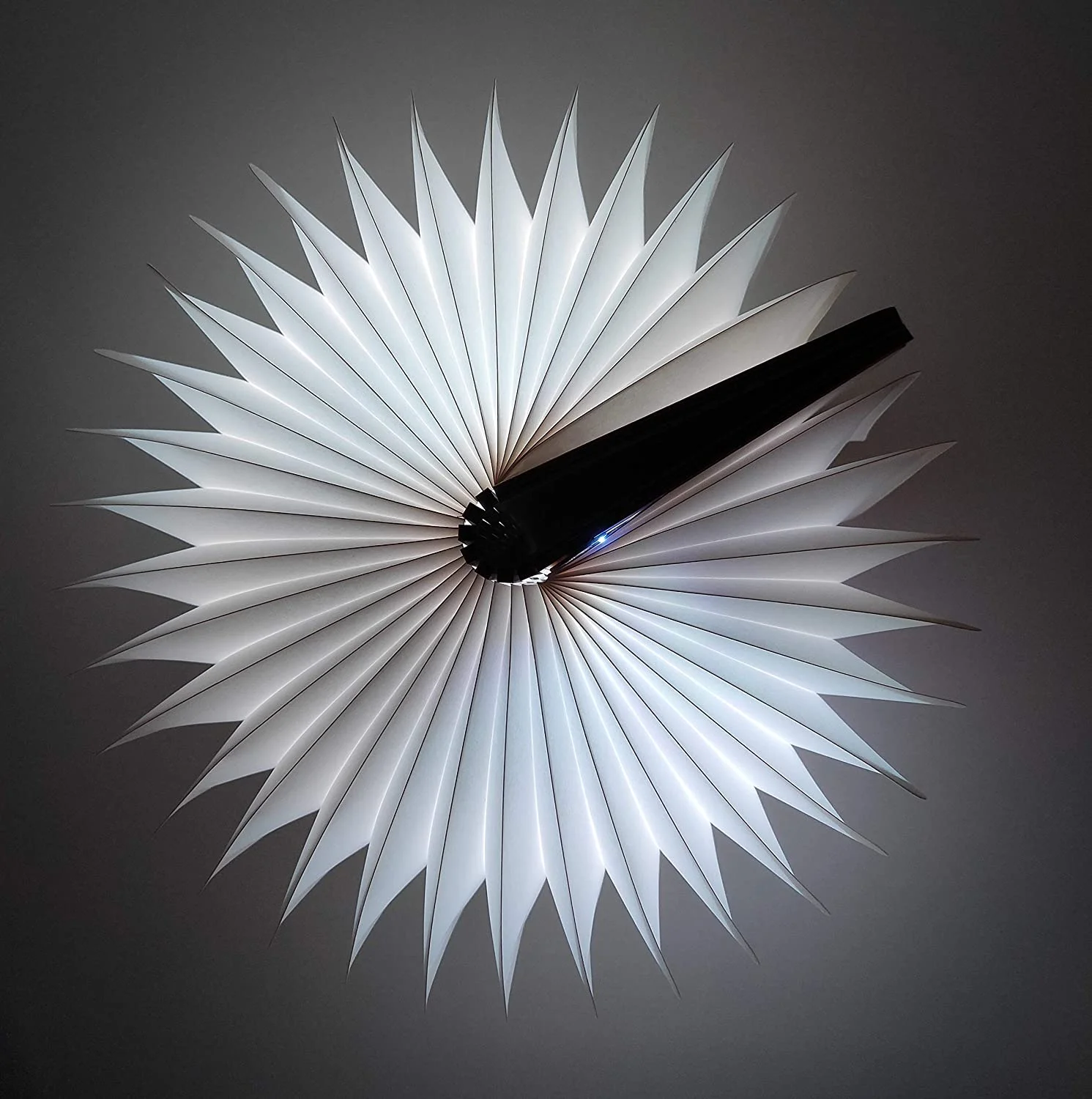 Product parameteter
Battery capacity : 800mHA
Charging time:1-2 hours
Working time:6-8 hours
Rated voltage:3.7V
Material: white kraft paper
size:12 x 9 x 2.5cm(4.7"x 3.5"x 1")
Package including
1 x led night light
1 x USB Cable
1 x manual