Maybe you also like(Click the red font to buy)
Click the red font to buy: Bullet Journal Essential Stencil

Beautiful Craftsmanship. Worth Every Penny.PICK ONE UP NOW!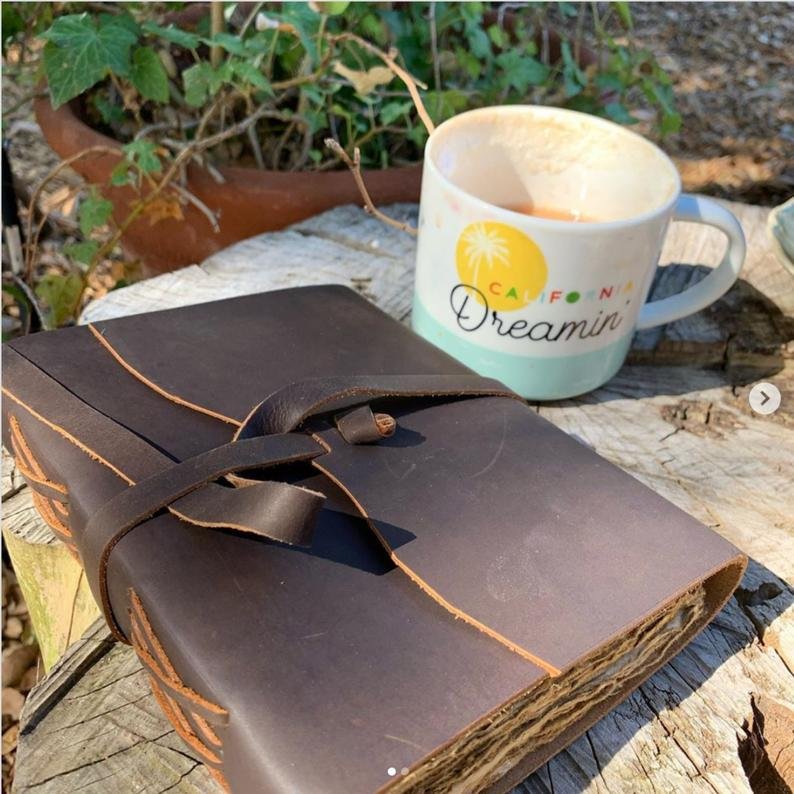 Ships from the US! We work around the clock to get you your order fast!
**Our reviews do not lie!**
✔ RUSTIC HANDCRAFTED: Our unique unruled leather journal is made with 100% pure buffalo leather that will stand the test of time. The leather is meant to age, developing an even better feel and color. A proprietary oil tanning process is used to give the cover a vintage feel. Since we believe in using only natural leather, our products are truly unique and are destined for compliments.
✔ TRULY VERSATILE: The Modest Goods journal is the perfect size for all your drawing, writing, sketching, note taking, traveling and much more. Our customers have been known to use it for Nature journaling, Instagram photo book or scrapbook, Teen journal, Bullet Journal, Life moments tracker, Vacation scrapbook, Story writing, Hunting Logbook, Poetry Work, Bible Journaling
.
✔ ECO-FRIENDLY BY NATURE: A lot of thought went into making sure the journal had a positive environmental effect. So, we decided to use only 220 pages/110 sheets of handmade, hand torn, non-refillable recycled deckle edge cotton fiber paper that is thick enough to withstand any type of pen. Our paper is acid free and no trees were harmed in its making.
✔ OLD SCHOOL VINTAGE FEEL: Let this journal take you back in time to when things were just so simple. Let your art flow under the shadow of our classic cover or inscribe poetry on our smooth creamy pages. The leather strap will keep your diary tightly closed when not in use or could be used as a fancy bookmark. The notebook makes a perfect gift or present for anniversary, graduation, Birthday and will surely excite anyone.
✔ MONEY BACK GUARANTEE: Try our handmade rustic leather journal for 365 days risk free. We are a US based small-business unlike other China/India based sellers and are always here to help. Feel free to reach out to us anytime! For every journal we sell, we allocate a percentage of our profit towards donating fresh meals and educational materials to families and children in need. PICK ONE UP TODAY!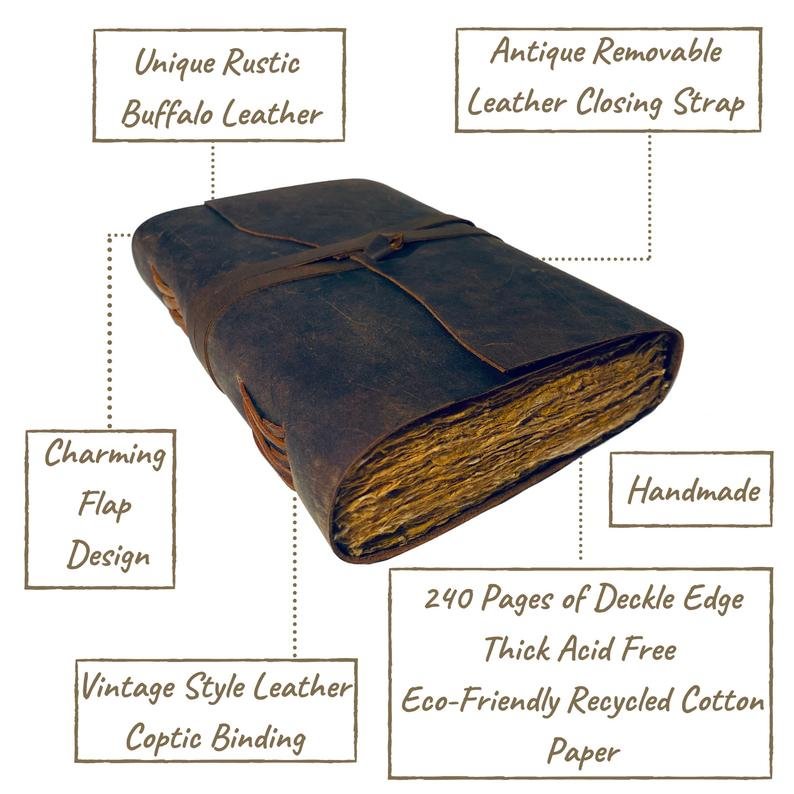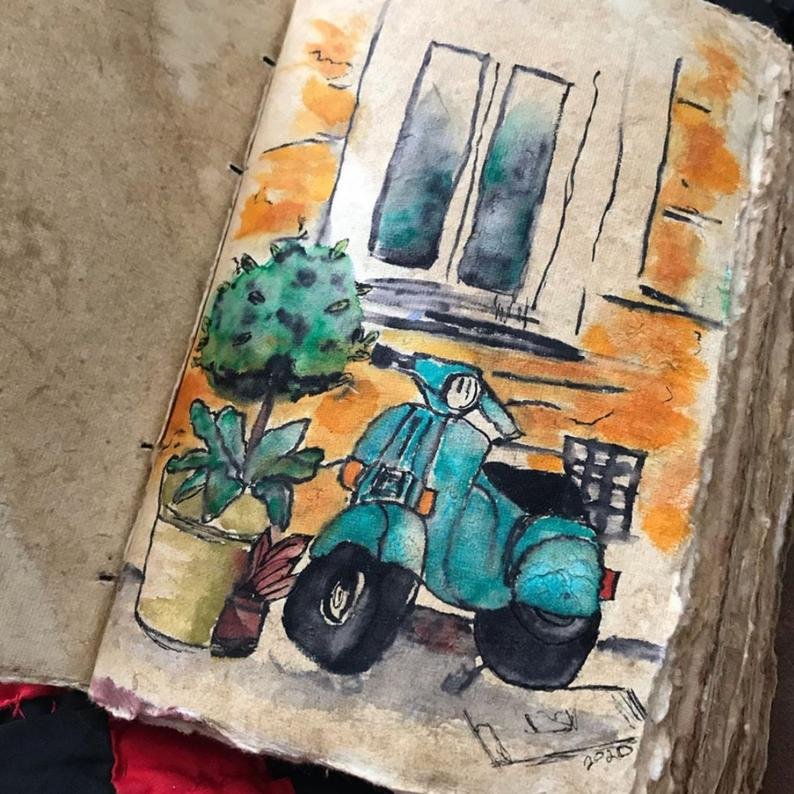 ---MODEST BEGINNINGS---
Modest Goods was started in the San Francisco Bay Area with a simple mission. "Providing unique and high-quality goods at the best prices". Let our quality speak for itself. We encourage you to pick up a Modest Goods product that was made specially for you.
THE MODEST GOODS HAND-CRAFTED LEATHER JOURNAL IS BUILT TO LAST
Our antique or vintage feel journal features a classic leather-bound cover and wonderfully creamy, textured sheets without lines. Prevents any ink bleeding through to make writing a joy.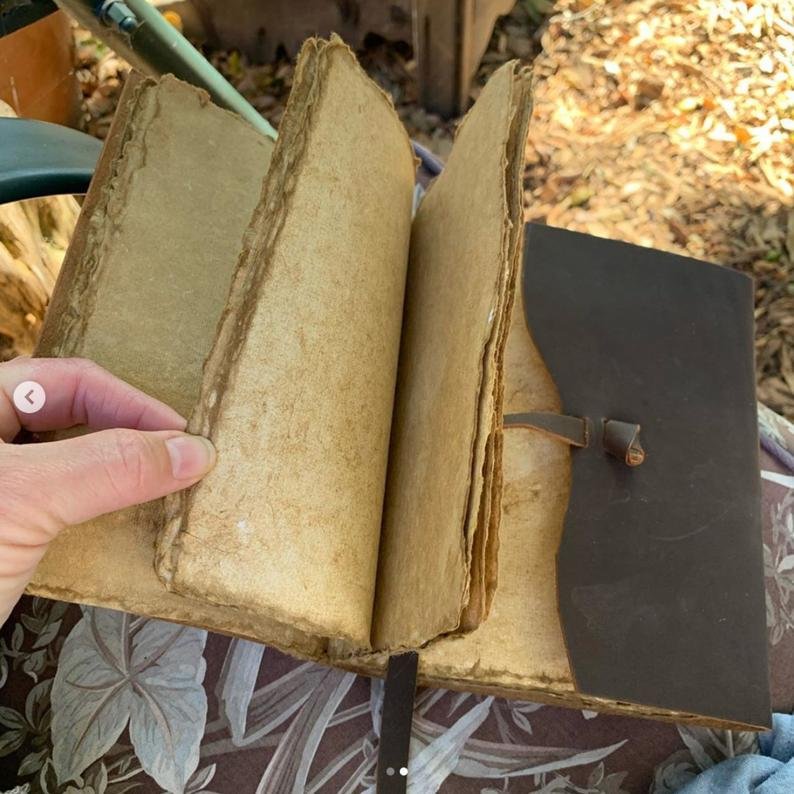 WARNING: Be ready to receive tons of compliments! :)
PERFECT FOR ALL YOUR DAILY WRITING AND DRAWING NEEDS
-- Junk Journal
-- Dungeons and Dragons Journal - DND
-- Mothers Day Gift
-- Nature journaling
-- Instagram photobook or scrapbook
-- Teen journal or girls' diary
-- Travel diary
-- Weight Watchers Records
-- New baby records or journal
-- Letters to your loved ones
-- Letters to give to your children when they grow up
-- Daily Notepad or Bullet Journal
-- Scheduling and appointment reminders
-- Life moments tracker
-- Vacation scrapbook
-- Story writing
-- Notebook to write in
A SPRINKLE OF GOOD KARMA
Our small team here at Modest Goods believes in making products that make the world a better place. All our products are ethically sourced and fairly traded.
For every purchase we allocate a percentage of our profits towards donating fresh meals and educational materials to families and children in need.
Join us in our mission to leave this world a better place than we found it. It's Good Karma

🚚Shipping--Worldwide Express Shipping Available
🚚Delivery time--The order is large, and it takes 7-14 days for handmade.Because COVID-19,Worldwide 7-15 days.
🚚Handling time--Ship within 48 hours after payment
🚚Fast refund--100% Money Back Guarantee
DEIDENS LAUNCH PRE SALE UP TO UNTIL END OF MONTH

In order to ensure the quality, Pre-sale Only 500 pcs.
it will take about 15-30 days to make a reservation now.
Any questions, please contact us:support@pengyuntec.com
Reviews for this item